On August 7, 1988, journalist Keith Reinhard disappeared while writing a novel about another man's disappearance.
He has never been found.
THE CASE
In a town plagued by darkness, two men vanished without a trace under the same bizarre circumstances. The ominous legacy surrounding their strange disappearances has become one of Colorado's greatest unsolved mysteries.
Tom Young was a veteran of the US Army Special Forces and former school teacher from Silver Plume, Colorado.
He lived alone with his dog on the south side of Pendleton Mountain - the dark side of town that the sun doesn't touch for almost five months of the year.
Tom owned and operated the Charing Cross Station, a travel bookstore located on Silver Plume's Main Street.
On September 7, 1987, Young closed up his bookshop, and along with his dog, mysteriously vanished without a trace. He was never seen alive again.
Eleven months after his disappearance, two hunters discovered the remains of Tom and his dog in the mountains outside Silver Plume. Each had died from a bullet wound to the head.
A gun was found on the scene, along with pieces of a shredded green tarp, suggesting that the bodies had been purposely concealed.
The death was eventually ruled a suicide, but a cloud of suspicion remained.
Keith Reinhard was a Daily Herald sportswriter from suburban Chicago. On a three month sabbatical from his job, Keith moved into Tom Young's vacated bookstore. He soon became obsessed with the mystery surrounding Young's disappearance and began writing a novel based on Tom's story.
One week after Tom Young's remains were found, Keith walked through Silver Plume telling everyone he saw that he was going to climb to the top of Pendleton Mountain. Townspeople found this peculiar as Keith had a known fear of heights, and was leaving at 5 PM - far too late in the day to begin a difficult six-hour hike. That night, Keith Reinhard did not return.
For seven days, over 200 men and a dozen trained dogs combed the mountains searching for Reinhard.
Inside his apartment, investigators discovered Reinhard's unfinished novel. The final paragraphs in the story read like a description of his own disappearance.
Despite one of the largest search and rescue missions ever launched in Colorado's history, no trace of Keith Reinhard was ever found.
WHAT really happened?
Thirty years later, a series of bizarre speculations, rumors and sinister theories about what actually happened to Keith and Tom have given rise to a story of legend in the old mining town of Silver Plume - a town with a historical legacy of tragedy and death.
Did Keith Reinhard perish on the mountain? Or, is it possible he set up his own disappearance? Did he commit suicide? Was he murdered? Did the disappearance of Tom Young have any relationship to his own?
Working with original case investigators, Dark Side of the Mountain follows the journey of Keith Reinhard's children, Tiffany and Kai, as they pursue answers to this mountain mystery.
Dark Side of the Mountain is the chilling true story of two mysterious disappearances that blur the line between fact and fiction.
Keith Reinhard attends a party held at the KP Building in Silver Plume, Colorado.
He is seen talking with an unidentified female.
Despite having a known fear of heights, Reinhard tells Silver Plume residents he's going to hike to the top of Pendleton Mountain, a 12,500 foot peak. Keith was last seen leaving town at 5 PM.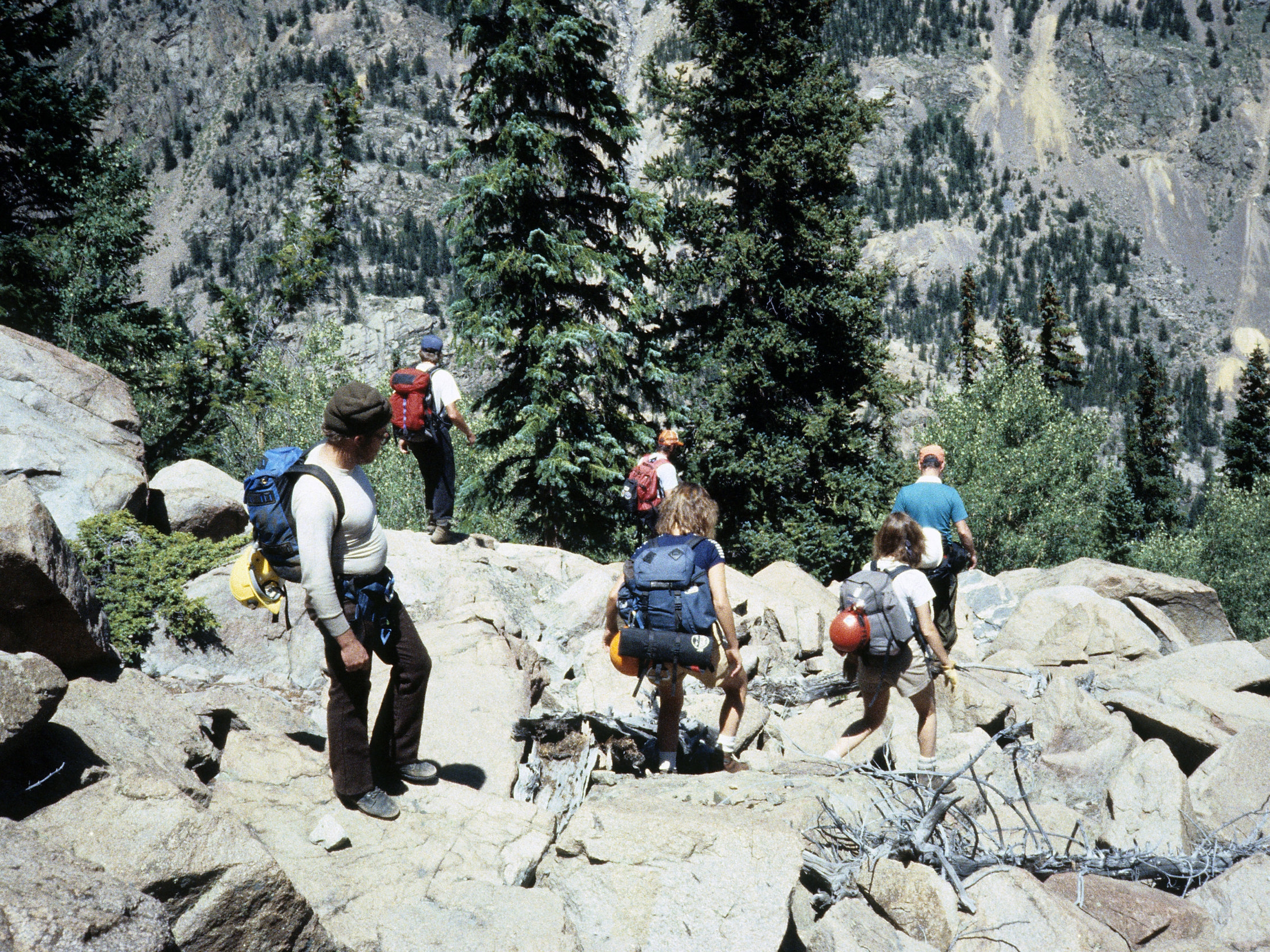 Keith Reinhard is reported missing.
Colorado's Alpine Rescue Team launches a massive search and rescue mission on Pendleton Mountain.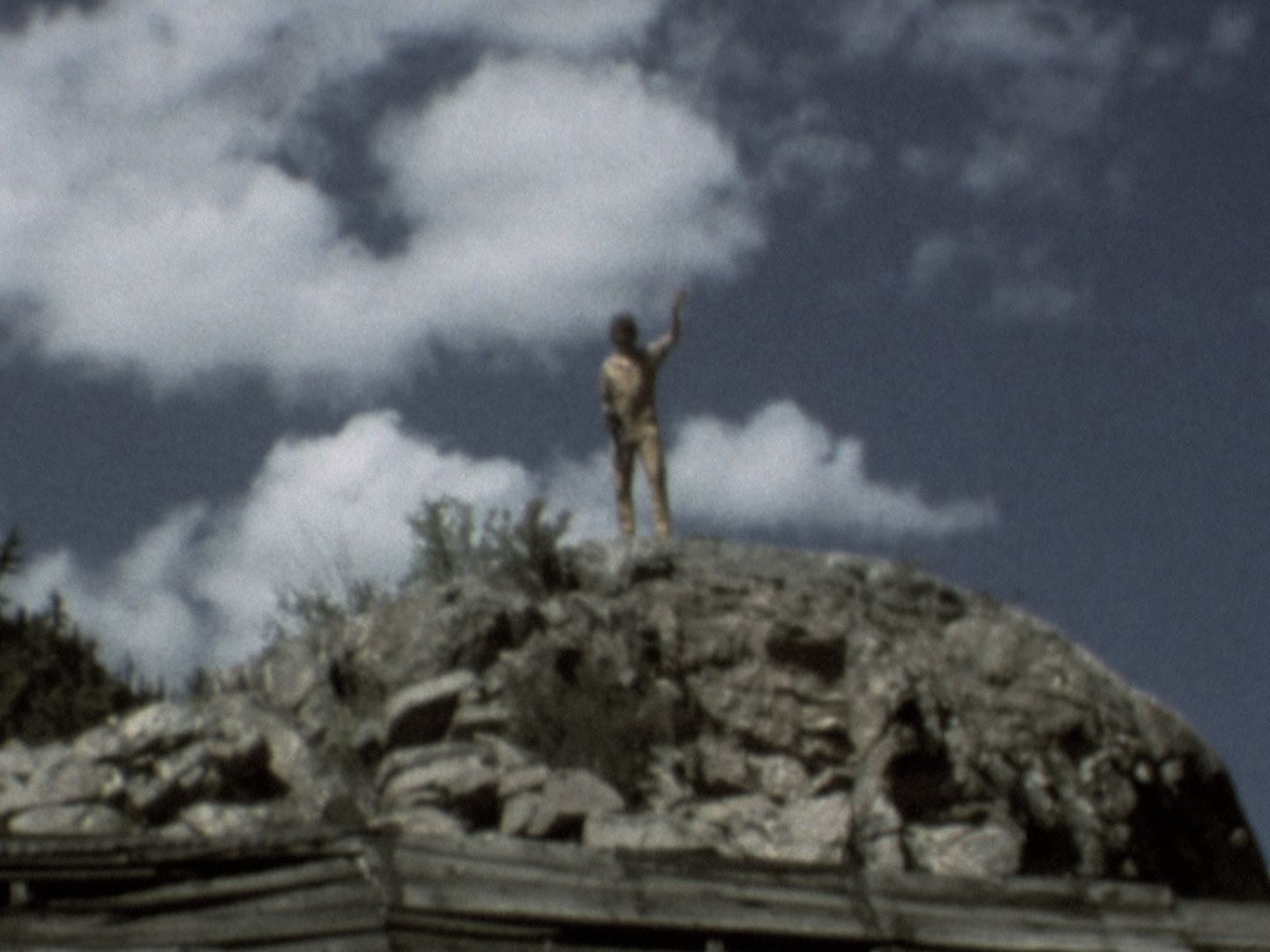 Reinhard's unfinished novel is discovered on his personal computer. The final paragraph sounds like a description of his own disappearance.
During an air search, a Civil Air Patrol plane crashes into Pendleton Mountain killing the pilot, Terry Leadens, and badly injuring the spotter, Don Drobny.
After sevens days, the search for Keith Reinhard is called off with no resolution. It was the largest search and rescue mission in Colorado's history.


Unsolved Mysteries airs a segment on the Reinhard story, focusing on speculation Keith may have staged his disappearance. Police receive 270 calls from across the country, but no evidence is found.
Working alongside Keith Reinhard's family, Dark Side of the Mountain's documentary team has devoted years of work into reinvestigating Keith Reinhard's disappearance.
The film is currently in post-production.
DOCUMENTING ONE OF COLORADO'S GREATEST UNSOLVED MYSTERIES
Dark Side of the Mountain brings the Reinhard family together after 30 years of unanswered questions, delivering an intimate perspective on the case that has never been told.
With personal insight from Keith Reinhard's letters, notes, and manuscripts, the film paints a vivid reconstruction of Keith's unfinished novel in his own words – writings that have been lost for over three decades.
Dark Side of the Mountain delves deep into the bizarre conspiracy theories surrounding this missing persons case, weaving together a unique blend of cinematic interviews, haunting reconstructions, and never-before-seen footage shot by Keith Reinhard himself.
Eric Walter
Director / PRODUCER / Editor
Eric Walter is an award-winning director, editor, and documentary filmmaker in Los Angeles, known for producing investigative non-fiction films. His first feature, My Amityville Horror, was named one of the top 10 festival genre films of 2012.
He has produced and consulted on numerous documentaries for film and television with a focus on cold cases and unexplained phenomena. Eric also serves as a commercial editor, cutting high-profile A/V campaigns for clients such as Amazon, Netflix, FX, AMC, and Investigation Discovery among many others.
Dark Side of the Mountain is his second feature documentary.
Christine Irons
Producer
Christine Irons is an Austin native now residing in Los Angeles. She started producing with the "Wrecked" segment of the film, Six in Austin. She was also a producer on the award-winning indie, Sexless.
Christine co-produced the documentary feature, My Amityville Horror, released by IFC Films. When not producing features, Christine works in unscripted television with a focus on true crime.
Lexy Altman
Producer
Lexy Altman is Manager of Development of Non-Fiction Television and Documentaries for Condé Nast Entertainment, responsible for developing series and features for the department. She joined CNÉ in November 2015.
Prior to CNÉ, Altman worked under Lucy Fisher at Red Wagon Entertainment and for director Garry Marshall.
Rebecca Breithaupt
Producer
Rebecca Breithaupt was raised in the Midwest and is drawn to capturing the unique stories of salt of the earth people through creative nonfiction. Rebecca's first documentary feature, My Amityville Horror, opened to favorable reviews both domestically and internationally, and her documentary series, Straight White Guy Listening, is currently in production on season 2. Rebecca is also a lead producer on several scripted and non-scripted projects currently in development.
In addition to her film work, Rebecca is a Senior Producer at Ayzenberg Group, creating online content for a variety of Microsoft products and initiatives, Universal Interactive Gaming and Oculus amongst others.
The Daily Herald: 30th Anniversary of Keith Reinhard's disappearance
Thirty years ago today, Daily Herald sports writer Keith Reinhard vanished without a trace from Silver Plume, Colorado. He has never been found. Burt Constable reports on our efforts to solve this mountain mystery with our upcoming documentary, Dark Side of the Mountain.
CBS DENVER: Still No Clues In Cold Case Of Man Who Went Missing 30 Years Ago
CBS Denver investigator Rick Sallinger covered the mysterious disappearance of Keith Reinhard in 1988. Now three decades later, Rick returned to the site of the massive search.
Connect with us.
The film is currently in post-production. Stay connected to our social media for official updates.
If you have any additional questions about our film, feel free to send us a message.